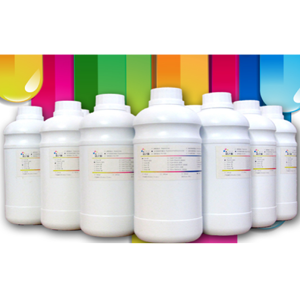 Sublimation Ink Sets
Complete bottle sets for your model printer.
Please select your printer colors and bottle sizes in from the "Drop Down Menu".
High quality sublimation ink designed to work with all 4, 5, 6, 7, and 8 color Epson printers from desktop to wide format. These inks work directly with the Epson drivers that come with your Epson printer.
We carry Yellow, Magenta, Cyan, Black, Light Magenta, Light Cyan, Light Light Black, Light Black, Photo Black and Matte Black. Our inks have a 2 year shelf life. When purchasing inks please purchase as much as you need in a 2 year time frame.
If you are installing these inks into a new printer please initialize the Epson cartridges in the printer and then install the sublimation ink cartridges. If you are using an older printer and are running any type of ink including any other sublimation ink, then we do recommend you purchase a set of cleaning cartridges first to flush the old inks from the printer.
If you are using an ink profiling program (ICC Profile) such as sawgrass or artanium, you MUST uninstall the profiles before attempting to print using our sublimation inks. Outside profiles other than the Epson profiles will skew the colors. Leaving the profiles installed and turning them off does not work because they will automatically default back to the wrong profile and it is for this reason the profiles must be uninstalled.
If you are using a high end program such as Corel or Photoshop then again be sure to set the colors within the program to print using the Epson Drivers.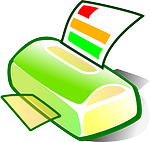 PRINTER INSTRUCTION
Simply set your provided Epson Printer profile to "Photo Quality" print setting,
set the paper setting to "Premium Presentation Paper Matte",
place a check mark into the "Mirror Image" check box.
Place the sublimation paper face down onto the sublimation blank and press for the correct time and temperature.
Using gloves remove the paper immediately to prevent ghosting of the image to the blank and let cool.
Presto! You have successfully completed your sublimation project.
HELPFUL TIP:
If you are new to sublimation then we strongly encourage you to go to any fabric store or Walmart and purchase 1 yard of white polyester fabric. Simply take the fabric and cut it into 4″ x 4″ squares and use those as testers rather than burning through a dozen T-Shirts before you get the process down right.
It's that simple.
.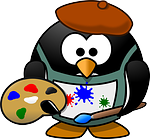 PLEASE NOTE THE COLOR
ABBREVIATIONS BELOW.
Y = Yellow
M = Magenta
C = Cyan
LM = Light Magenta
LC = Light Cyan
PHBK = Photo Black
LBK = Light Black
LLBK = Light Light Black
MBK = Matte Black
| | |
| --- | --- |
| COMPLETE INK SETS | Y, M, C, BK, Y, M, C, BK, BK, Y, M, C, LM, LC, BK, Y, M, C, LM, LC, PHBK, LBK, Y, M, C, LM, LC, MBK LBK, Y, M, C, LM, LC, PHBK, MBK LBK, Y, M, C, LM, LC, PHBK, LBK, LLBK, Y, M, C, LM, LC, PHBK, LBK, LLBK, MBK |
| BOTTLE SIZES | 2 oz. Bottle, 4 oz. Bottle, 1 Pint Bottle, 1 Quart Bottle |